STRATEGI MEDAN INVESTMENT, TRADE & TOURISM EXPO DALAM MENJALANKAN DIPLOMASI PARIWISATA SUMATERA UTARA DENGAN MALAYSIA
Nirwaty

Akademi Pariwisata dan Perhotelan Darma Agung
Keywords:
Tourism, Expo, Sumatera Utara
Abstract
Tourism has strategic economic value for the country, not onlyit generate income for the country but also improve the economic life of the surrounding population. With this, the Government of the Republic of Indonesia advised local governments to promote the tourism out of the country to introduce the tourism potential of the region and national as well as in the public diplomacy.According to that,Medan Investment, Trade & Tourism Expo (MITT) has established offices in different countries, one of which is in Malaysia. This study analyzed the role ofMITT in Malaysia as a commitment to promote tourism in Sumatera Utara. The authors examined the amount of travelers to Sumatera Utara from Malaysia.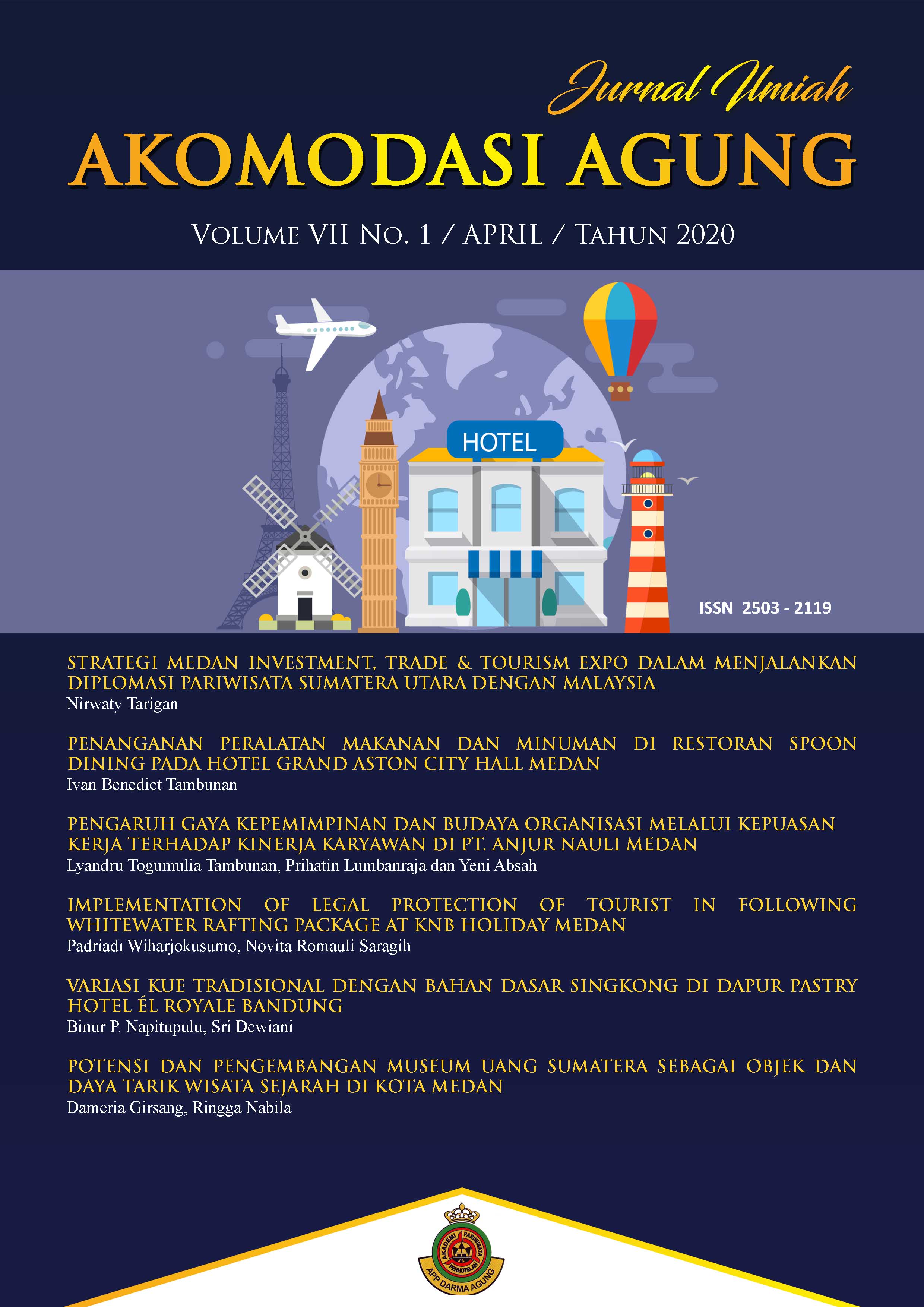 How to Cite
[1]
N. Tarigan, "STRATEGI MEDAN INVESTMENT, TRADE & TOURISM EXPO DALAM MENJALANKAN DIPLOMASI PARIWISATA SUMATERA UTARA DENGAN MALAYSIA", JIAA, vol. 7, no. 1, Apr. 2020.